Posted by Laser Tech on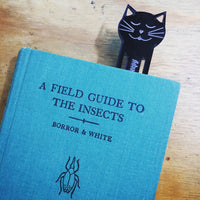 Here's a project for the five people who still read books. Out of those five, one MUST be a cat lover. If cats aren't your thing, you can try your hand at designing any other animal or insignia or initials. The base will remain the same. 
Let's go!
Tags:

accessories, bookmark, cat, cat bookmark, demo, DIY, laser cut, lazer cut, project, project ideas, tips, vector
Posted by Laser Tech on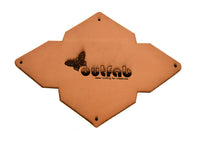 This is an easy introduction to making leather goods. We carry 1/16" vegetable tanned leather and we will use it for this project. We carry size 6" x 12" up to 24" x 24" leather scraps. You can add a button snap, but we are just going to simply glue this envelope together for a quick demonstration. Follow along to make your own wallet to stash your cash, credit cards, business cards or whatever need at the ready.  To complete this project you will need: a vector editor such as InkScape, Adobe Illustrator or CorelDRAW button snap or glue or thread...
Posted by Laser Tech on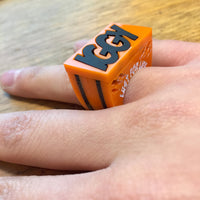 If you've thought about designing accessories then we've got a super easy project for you. All you need is to measure your ring finger and take some addition measurements so that your chunky ring isn't too...chunky. Here's your intro to laser cut jewelry design.