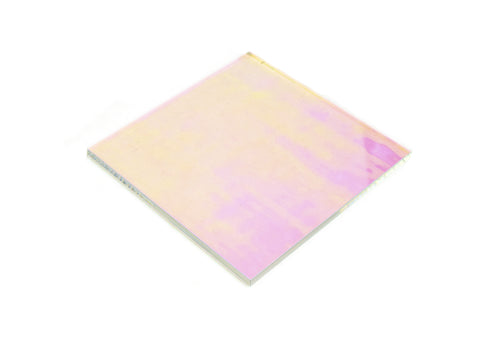 2"x2" Transparent Iridescent Sample! Includes laser cutting, material, & US shipping
Want to try out our most sought after transparent acrylic style? Here's your chance. 
If you are wanting to etch a design on this acrylic, we recommend that you flip the image horizontally so it's backward. This is just as you would do when etching the design on mirror. 

Note: Yes, $20 is correct for a 2" x 2" sample. Transparent iridescent is difficult to make and even more difficult to make well. 



---
We Also Recommend